Latest

Articles
Great Lakes, Chennai has the best placement season ever
30 January, 2019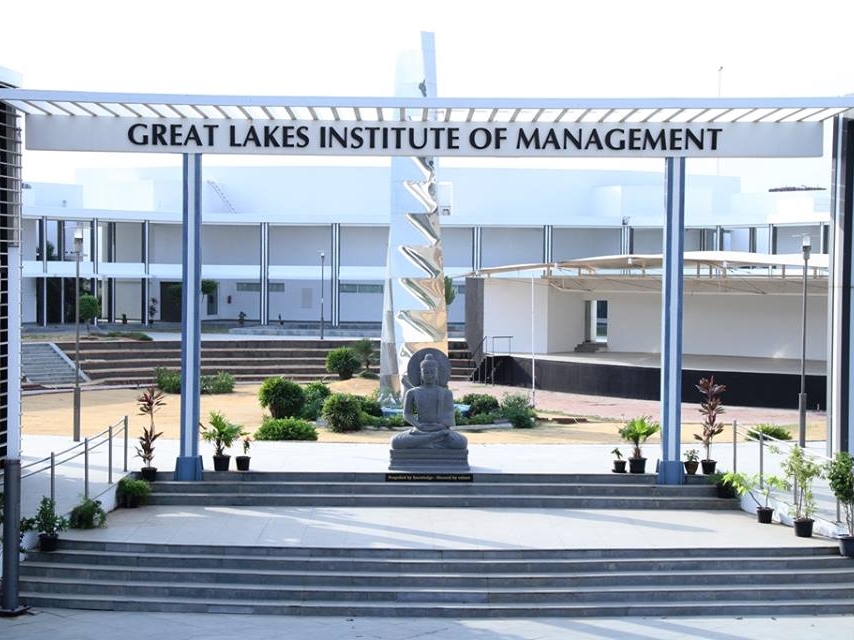 Great Lakes Institute of Management, one of the premier management institutes in the country had an excellent placement season for its PGPM class of 2019. By the first week of January, 97% of students hadalready received placement offers from leading recruiters like Accenture, Aditya Birla Capital, ADP, Amazon, Barclays, Cognizant, Capgemini, Deloitte, Gartner, HCL, EY, Honeywell, HSBC, Infosys, ITC Infotech, L&T Infotech, Mentis, MuSigma, TCS,Virtusa, ZS Associates to name a few. The highest domestic CTC attained by a student was 29 Lakhs p.a. offered by a multinational consulting firm. The average CTC of the batch increased to 13.1 Lakhs p.a.The process is set to wrap up on a high with the remaining students awaiting to interview with top companies over the next few weeks.
Great Lakes PGPM class of 2019 was an eclectic mix of students from diverse educational backgrounds and industry experience ranging between 2 to 5 years and this made it attractive for recruiters looking for business ready talent who could start delivering from day one. Students were offered various coveted roles in sectors such as Analytics, BFSI, IT/ITES, Consulting, E-commerce, Technology Consulting, FMCG and Product. Where IT/ITES (37%) was the largest recruiting sector followed by Tech Consulting(23%), Business Consulting (22%) and BFSI (5%). In terms of the functional areas, Technology Consulting (33%) attracted the largest set of offers followed by Analytics (15%) and Sales & Marketing (14%).
"This year the placement season was highly successful with students getting placed much faster.The interesting highlight of this placement season was a significant increase in offers for Strategy Consulting, Product Management, Digital and Analytics roles.", said Dr. M. Balaji, Director, Corporate & Career Services, Great Lakes Institute of Management, Chennai.
The Average Salary Bracket of the class of PGPM is as following
| | |
| --- | --- |
| STUDENT COUNT | SALARY (in lacs) |
| Top 10 % | 19.41 |
| Top 25% | 16.68 |
| Top 50 % | 15.19 |
| Top 75% | 14.22 |
List of the participating companies is as following :-
SECTOR

                                                                 COMPANIES

Analytics

Musigma, Tiger Analytics, Fractal Analytics, Gain Insights, i2Decisions

BFSI

Barclays, HSBC, Aditya Birla Capital, CAMS Online, Welnvest

Consulting

Accenture, Deloitte US, Deloitte India, EY, ZS Associates, Bristlecone, Brillio, Cartesian Consulting

E-commerce

Amazon, Zolo Stays, Moglix

IT/ITES

Accenture, Cognizant, TCS, Infosys, Capgemini, Honeywell, L&T Infotech, ITC Infotech, Brillio, HCL Technologies, Hexaware,  Quest Global, Virtusa, Mindtree

Product

ADP, Mentis, Bizongo

Others

(FMCG, Manufacturing, Retail, Healthcare, Research)

AbInbev, KALS Group, United Health Group, India Cements, Gartner, Arvind Lifestyles
 

About Great Lakes Institute of Management:

 

Great Lakes Institute of Management, founded in 2004 by Padma Shri Dr. Bala V. Balachandran is one of the premier B-schools in India. Great Lakes has, within a short span of 14 years emerged as a top-ranked business school. Great Lakes has 50+ full time faculty and 150+ visiting faculty including over 25+ international faculty from top global schools like Yale, Kellogg, Stanford and Harvard. Further collaborations with world's leading institutions like University of Houston, University of Bordeaux, Hongkong University of Science &Technology (HKUST), University of Missouri, Kansas, Illinois Institute of Technology, Chicago and Babson College etc., have helped Great Lakes in globally benchmarking its programs.

 

Great Lakes, Chennai was accredited by Association of MBAs, UK in 2014 and became the youngest B-school in India to receive this prestigious international accreditation. In 2015, Great Lakes, Chennaialso received international SAQS accreditation and in 2017, its two year PGDM program was accredited by National Board of Accreditation (NBA).For the years 2017-2018, Great Lakes was ranked No.1 in India by Analytics India and 3rd in the world by Analytics insights for its Analytics program. For its one year program, Great Lakes, Chennai was ranked 3rd by Outlook India & 4th by Business World for its one year program and 9thby Business India and 16th by NIRFamong top 10Indian B-Schools.

 

Led by exceptional academicfaculty, steered by an outstanding advisory council and buoyed by the international collaborations, Great Lakes has been constantly innovating to be business relevant. It is a first B-school in India to offer full time specialization in Analytics and also first to introduce AI and Machine Learning specialization. Great Lakes has a 27.5 acres LEED Platinum rated green campus in Chennai and a 7.2 acre campus in Delhi-NCR. Great Lakes offers One Year full time MBA (PGPM) for experienced professionals, Two year MBA (PGDM) with focus on Emerging Markets, Part Time Executive MBA Program, and Weekend Executive MBA Program. Great Lakes alumni currently numbering 7800+, work at world renowned organizations both in India and overseas across 30 countries.