Latest

Articles
NIRF 2019 Rankings - our analysis and insights
08 April, 2019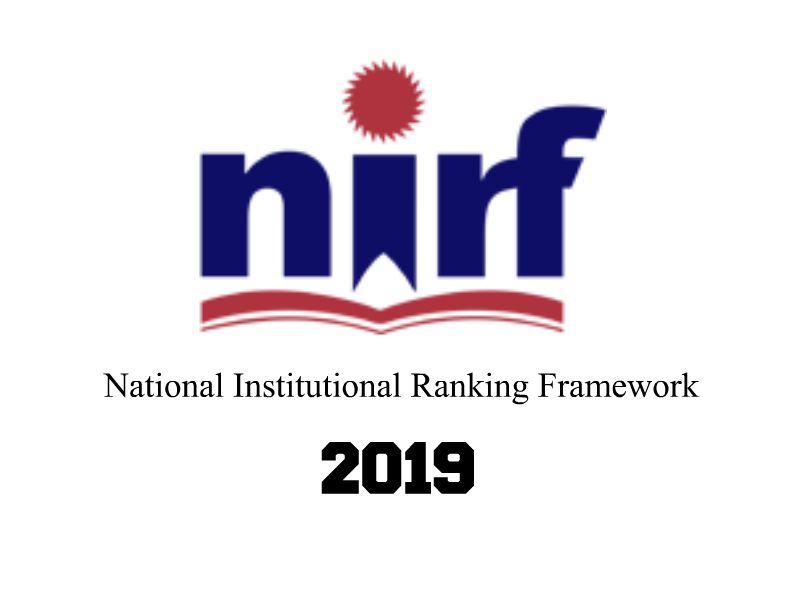 The Ministry of Human Resource Development's National Institutional Ranking Framework (NIRF) 2019 edition was announced by the President of India, Shri. Ram Nath Kovind. In the Management category, Indian Institute of Management Bangalore (IIM Bangalore) topped the list, while IIM Ahmedabad secured the second position.
The NIRF 2019 list contains 75 b-schools (instead of 50 in the 2018 edition). The same 13 Indian Institutes of Management (IIMs) continue to be among the best as those the 2018 edition despite this increase. This year, 6 IIMs made it to the top-10. IIM Ranchi is the biggest gainer, jumping 12 spots to #28 this year, whereas Lal Bahadur Shastri Institute of Management (LBSIM) lost 27 spots to #74. B-Schools from 22 states featured in this year's ranking; the top four states are: Tamil Nadu with 10, Delhi with 9, Uttar Pradesh with 9 and Maharashtra with 8 B-Schools. 
Same as last year, the five parameters to evaluate colleges were - Teaching, Learning & Resources (TLR), Research and Professional Practice (RPC), Graduation Outcomes (GO), Outreach and Inclusivity (OI), and Perception (PR). TLR, RP received 30% weightage, while OI, PR received 10% weightage. Remaining 20% weightage was allocated to GO.
The list below showcases the NIRF 2019 rank, and a modified rank based on GO+PR. Why did we do this modification in the ranking? Because we believe that for the MBA students, the graduation outcomes (placements, median salaries) and recruiter & peer perceptions matter the most in selecting the B-Schools. Thus, the GO+PR ranking in the last column reflects the weighted GO & PR scores -
| | | | |
| --- | --- | --- | --- |
| Institute Name | 2019 Rank | 2018 Rank | GO+PR 2019 Rank |
| Indian Institute of Management Bangalore | 1 | 2 | |
| Indian Institute of Management Ahmedabad | 2 | 1 | |
| Indian Institute of Management Calcutta | 3 | 3 | |
| Indian Institute of Management Lucknow | 4 | 4 | |
| Indian Institute of Management Indore | 5 | 11 | |
| Indian Institute of Technology Kharagpur | 6 | 7 | |
| Xavier Labour Relations Institute | 7 | 10 | |
| Indian Institute of Management Kozhikode | 8 | 6 | |
| Indian Institute of Technology Delhi | 9 | 8 | |
| Indian Institute of Technology Bombay | 10 | 5 | |
| Indian Institute of Technology Roorkee | 11 | 9 | |
| Management Development Institute | 12 | 12 | |
| Indian Institute of Management Udaipur | 13 | 13 | |
| Indian Institute of Management Tiruchirappalli | 14 | 15 | |
| Indian Institute of Technology Madras | 15 | NR | |
| S. P. Jain Institute of Management & Research | 16 | 19 | |
| National Institute of Technology Tiruchirappalli | 17 | NR | |
| Great Lakes Institute of Management | 18 | 16 | |
| Indian Institute of Management Raipur | 19 | 21 | |
| Symbiosis Institute of Business Management | 20 | 18 | |
| SVKM's Narsee Monjee Institute of Management Studies | 20 | NR | |
| Indian Institute of Technology Kanpur | 22 | 17 | |
| Indian Institute of Management Rohtak | 23 | 27 | |
| Indian Institute of Management Shillong | 24 | 26 | |
| Indian Institute of Management Kashipur | 25 | 20 | |
| ICFAI Foundation for Higher Education | 26 | 22 | |
| International Management Institute New Delhi | 27 | 25 | |
| Indian Institute of Management Ranchi | 28 | 40 | |
| National Institute of Industrial Engineering | 29 | 14 | |
| Kalinga Institute of Industrial Technology | 30 | 30 | |
| Indian Institute of Foreign Trade | 31 | 23 | |
| Indian Institute of Technology Dhanbad | 32 | NR | |
| T. A. Pai Management Institute | 33 | NR | |
| Jamia Millia Islamia | 34 | 34 | |
| Faculty of Management Studies | 35 | NR | |
| Loyola Institute of Business Administration | 36 | 32 | |
| PSG College of Technology | 37 | 33 | |
| Fore School of Management | 38 | 37 | |
| Banaras Hindu University | 39 | 39 | |
| Nirma University | 40 | NR | |
| Institute of Management Technology | 41 | 31 | |
| Alliance University | 42 | NR | |
| Anna University | 43 | 28 | |
| Xavier University | 44 | 36 | |
| International Management Institute Kolkata | 45 | NR | |
| Vellore Institute of Technology | 46 | 29 | |
| Institute for Financial Management and Research | 47 | 34 | |
| Panjab University | 48 | 42 | |
| Amity University | 49 | 48 | |
| Goa Institute of Management | 50 | NR | |
| Institute of Rural Management | 51 | NR | |
| Lovely Professional University | 52 | 38 | |
| Bharathidasan Institute of Management | 53 | NR | |
| K. J. Somaiya Institute of Management Studies & Research | 54 | NR | |
| Institute of Management and Entrepreneurship Development | 55 | 50 | |
| University of Petroleum and Energy Studies | 56 | NR | |
| Birla Institute of Management Technology | 57 | 45 | |
| Koneru Lakshmaiah Education Foundation University | 58 | 46 | |
| Aligarh Muslim University | 59 | 49 | |
| Indian Institute of Forest Management | 60 | 41 | |
| Birla Institute of Technology | 61 | 44 | |
| Guru Gobind Singh Indraprastha University | 62 | NR | |
| Jaipuria Institute of Management | 63 | NR | |
| Chandigarh University | 64 | NR | |
| Shoolini University of Biotechnology and Management Sciences | 65 | NR | |
| International Management Institute | 66 | NR | |
| Institute of Management Technology | 67 | 31 | |
| Jaipuria Isntitute of Management | 68 | NR | |
| Jagan Institute of Management Studies | 69 | NR | |
| Institute of Management Technology | 70 | 31 | |
| Jaipuria Institute of Management | 71 | NR | |
| IIHMR University | 72 | NR | |
| SRM Institute of Science and Technology | 73 | NR | |
| Lal Bahadur Shastri Institute of Management | 74 | 47 | |
| Chitkara University | 75 | NR | |
Top-5 B-Schools based on each parameter – 
Teaching, Learning & Resources (TLR)

Indian Institute of Management Bangalore
Indian Institute of Management Ahmedabad
Indian Institute of Management Calcutta
Xavier Labour Relations Institute
Indian Institute of Management Lucknow

Research and Professional Practice (RPC)

Indian Institute of Technology Roorkee
Indian Institute of Technology Kharagpur
Indian Institute of Technology Delhi
Indian Institute of Management Ahmedabad
Indian Institute of Management Bangalore

Graduation Outcomes (GO)

Indian Institute of Management Bangalore
Indian Institute of Management Ahmedabad
Xavier Labour Relations Institute
S. P. Jain Institute of Management & Research
Faculty of Management Studies

Outreach and Inclusivity (OI)

ICFAI Foundation for Higher Education
Chandigarh University
Institute of Management and Entrepreneurship Development
Institute for Financial Management and Research
Indian Institute of Management Raipur

Perception (PR)

Indian Institute of Management Bangalore
Indian Institute of Management Ahmedabad
Indian Institute of Management Calcutta
Indian Institute of Management Lucknow
Indian Institute of Management Kozhikode

Graduation Outcomes & Perception (GO+PR)

Indian Institute of Management Bangalore
Indian Institute of Management Ahmedabad
Indian Institute of Management Calcutta
Indian Institute of Management Kozhikode
Indian Institute of Management Lucknow